Integrating mobile technology with real-time information on traffic conditions in Nairobi
Nairobi, Kenya
Nairobi low roads and public transportation infrastructure. All of Nairobi's transportation systems, from Matatus or public buses, to bicycles and private cars, are characterized by having low levels of efficiency. There is a lack of visibility and information on the traffic conditions within the city, preventing commuters from finding better ways to minimize their commuting time and increase the quality of the public transportation system.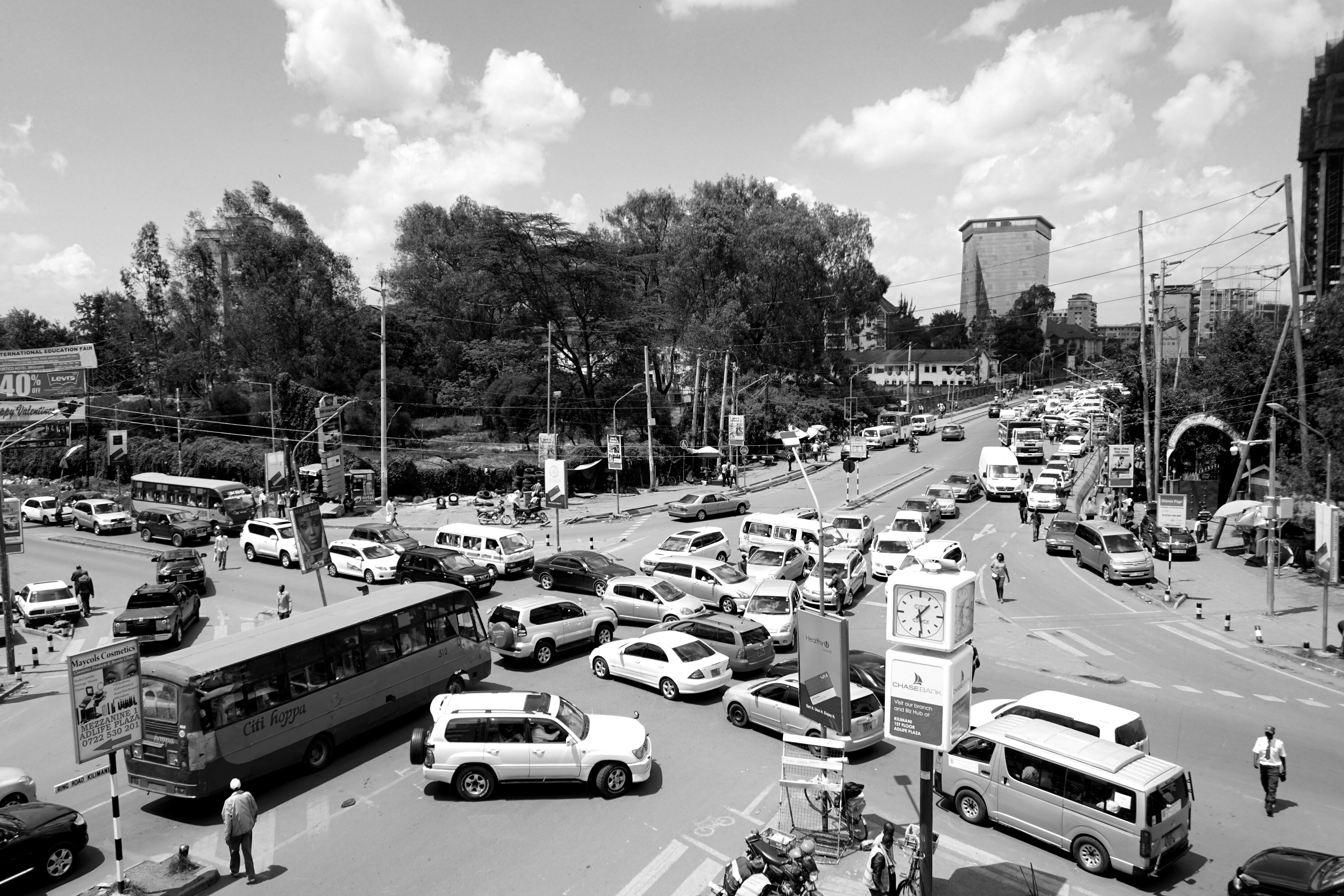 Street intersection in Nairobi
Based in Nairobi, Ma3Route is a mobile, web and SMS platform that collects data on mobility through crowdsourcing. However, this platform currently only gathers information via text format or tweets.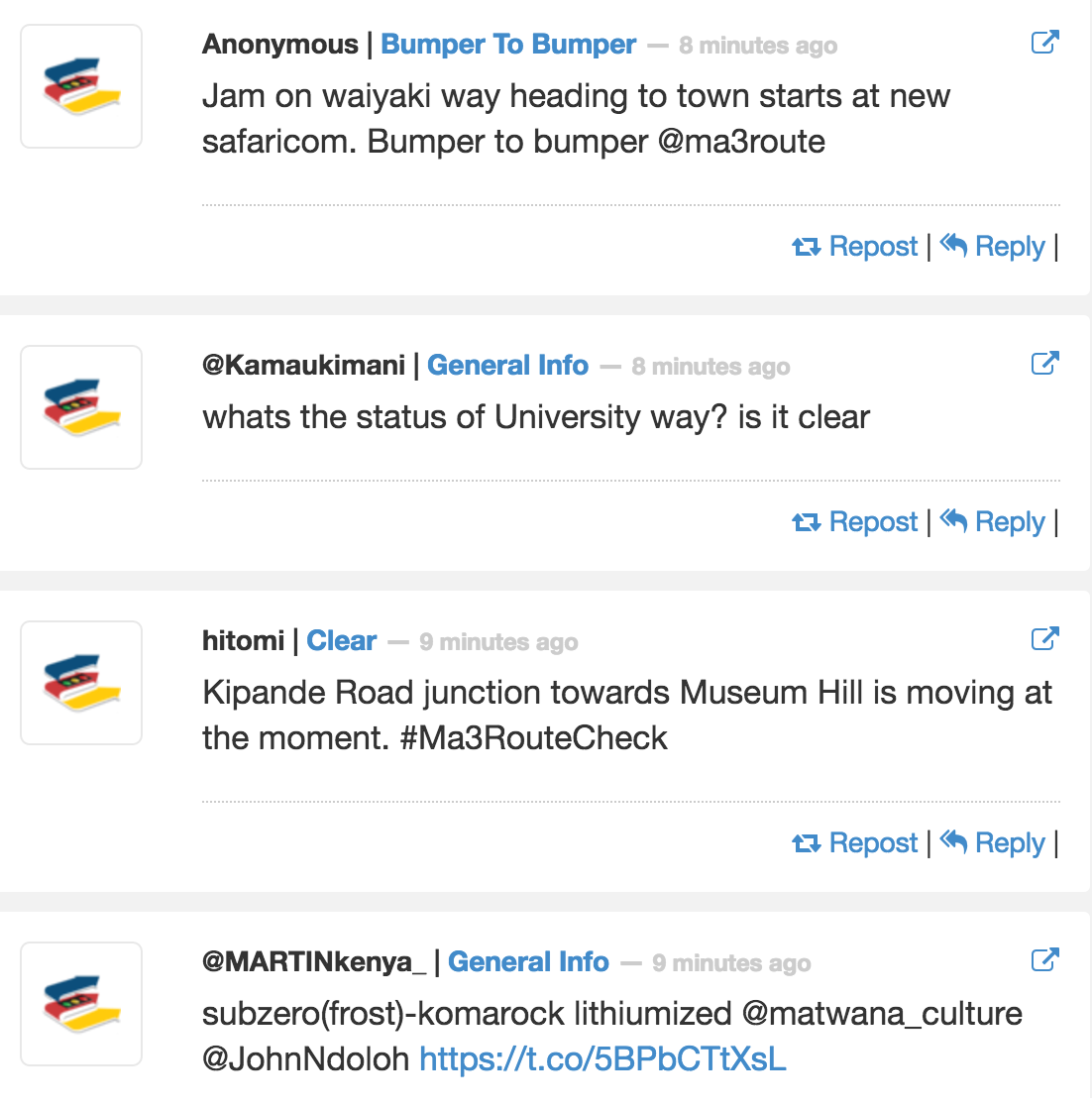 snapshot of M3route's tweets
The project developed an interactive map function and a database system to integrate new capabilities into the existing Ma3Route platforms. This new feature geo-locates real-time tweets of various users, sorts them, and places them on a base map. App users can get instant information on the current traffic conditions surrounding them. The stored data to be used by external researchers, experts and policy makers to extract and develop transportation analysis on traffic trends.